Think I'm seconds from pulling the trigger on a 13" M2 MacBook Air and AirPods Pro…
But how do others see you in FaceTime when wearing Vision Pro…?
I want StandBy for iPad so I can use it as a dashboard with a bunch of widgets like Panic's old Status Board.
Jimmy Butler guarding Murray from the jump tonight. I like Love on Gordon too.
Debating whether to do a Kinopio space for the game tonight…
the news vol. 023
the news vol. 022
Glyphs or no glyphs??? That is the question…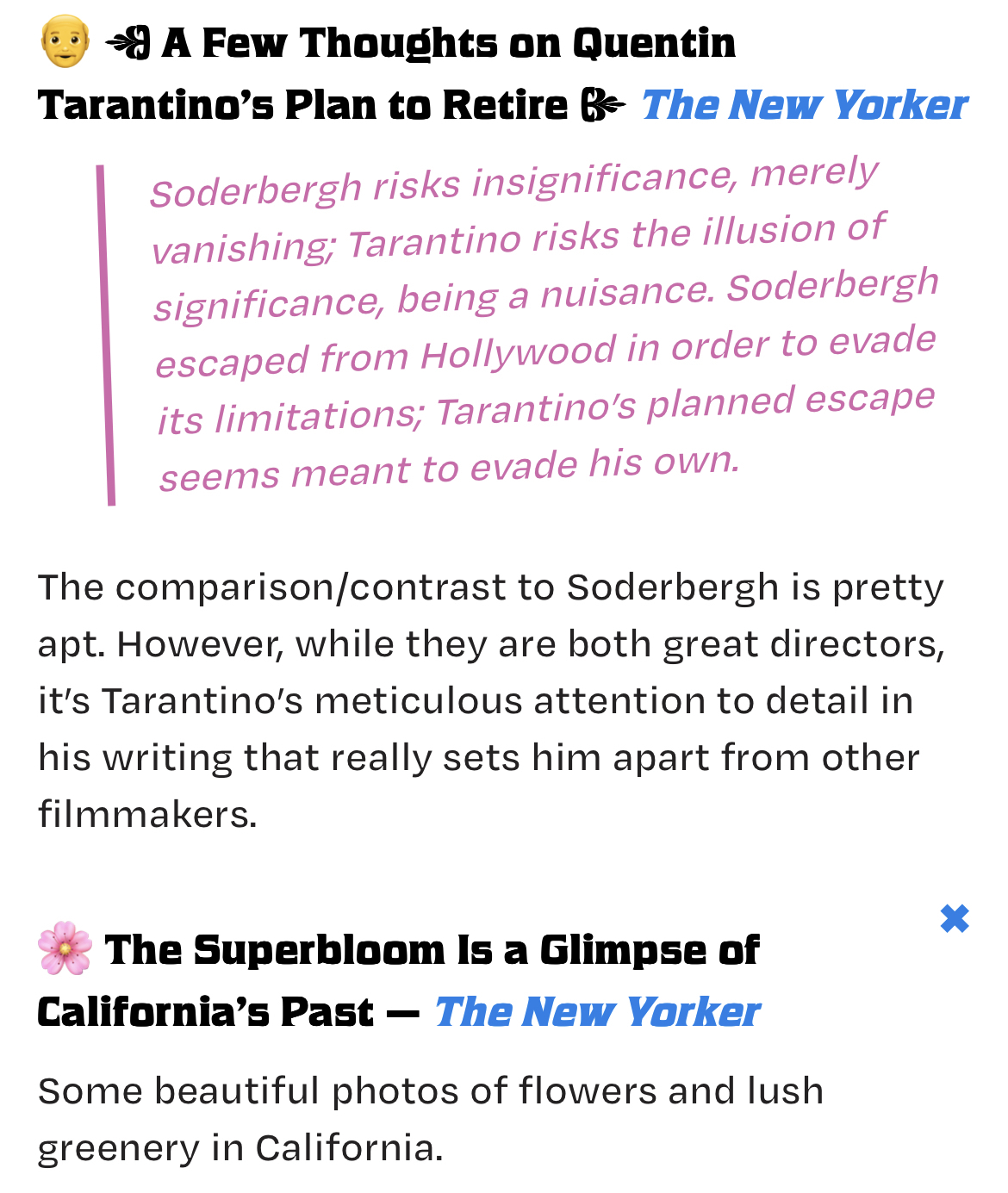 the news vol.021 from awhile back
Recent print deliveries from Are.na, McSweeney's, A24, and Paris Review.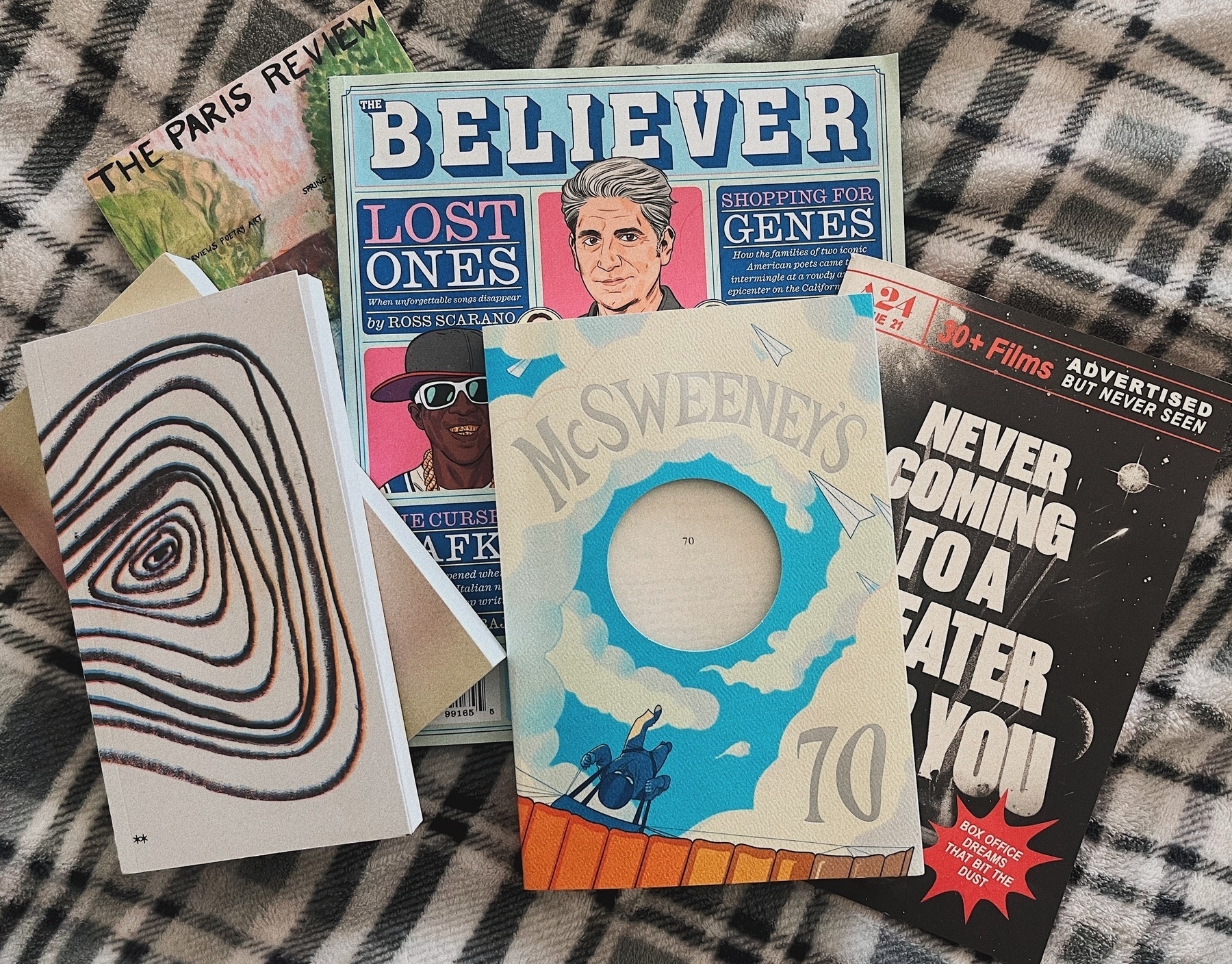 Some really interesting stuff out today. Hoping to get through a handful of these and get a real post up about what's really worth checking out.

Saw the Kraken were up 2-0 so I decided to support the local team and throw the game on… within two minutes of turning it on it's 2-2…
I still think about The Awl a lot.
Anyone read ESPN the Magazine back in the day and remember what the back page was called every issue..? I remember it being something like ":01 second" or "final second" or something like that and it was maybe a humorous, illustrated image related to sports…? But I can't find anything online…
Finally remembered to switch Substack from receiving via app to e-mail. And I've added Curated and ConvertKit as possibilities of where to move my newsletter (alongside Buttondown, which is still my preferred, but pricier for what I want to do…)
It's honestly really cool to see the blink guys back together on the Coachella stream.
Bulls are in a rock fight right now in Miami, currently up one, 68-67, entering the 4th quarter.
Feeling pretty good about the Bulls chances against the Heat tonight. Bulls swept them in the regular season and the Heat can't hurt the Bulls downlow and on the boards.
New music I'm checking out today.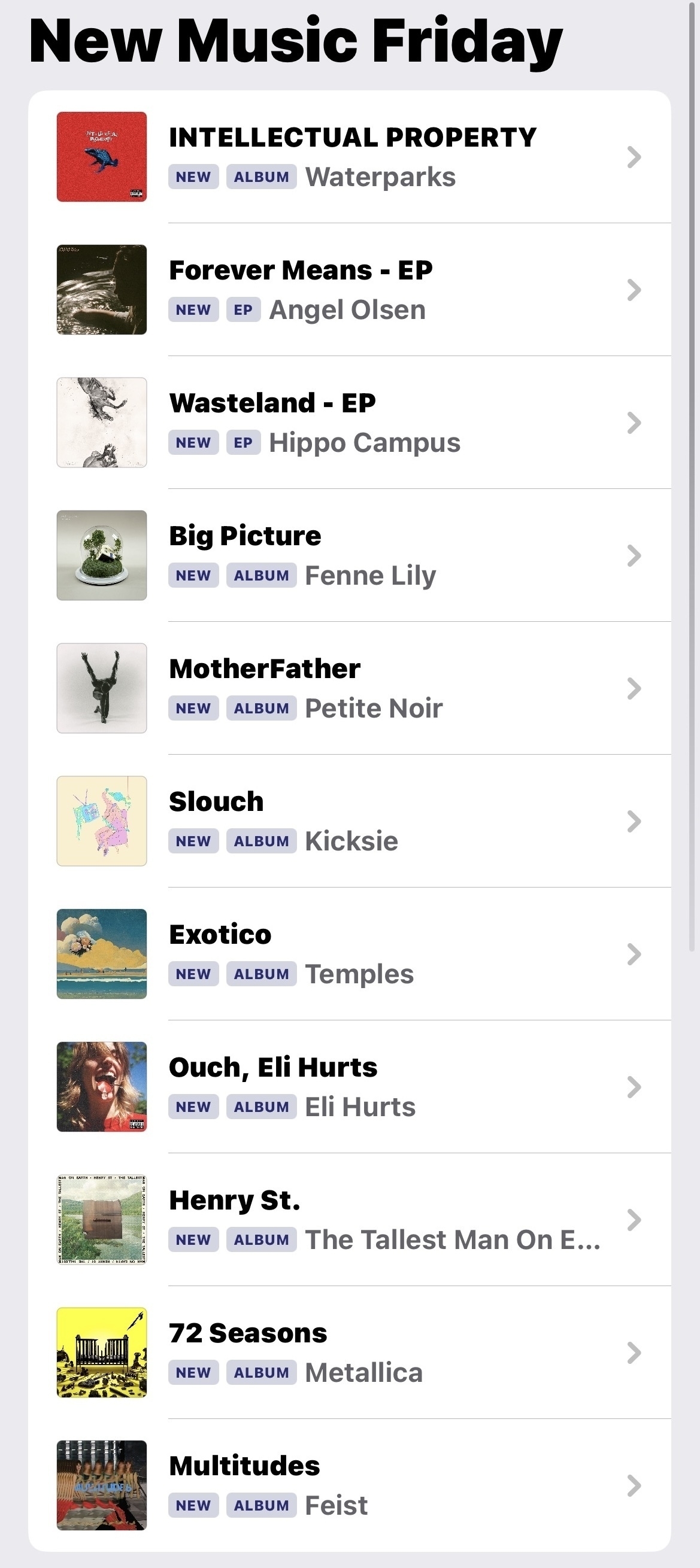 LaVine with 17pts in the third quarter (26 total so far) to cut the lead to 9 entering the fourth quarter… there's a chance…
If you want to know how I'm feeling about the Bulls after one half tonight — I just ran to the grocery store for a 12-pack of Rainier during halftime…
The Raptors are just getting way too much, way too easily right now while the Bulls have been settling for mediocre shots. If it continues at this pace, we are in trouble. And I'm going to need more than just this Negroni.
As I've been trying to move away from Substack, I started playing around with Buttondown. Currently just using it to summarize posts from my blog, but I've got some other ideas as well, maybe…
Planning to live blog the Bulls game tonight, just not sure what to use… my blog (like I used to…), Kinopio, or something like Discord/Wavelength…
Nevermind… it's $30/mo just to have multiple newsletters on Buttondown… 😩
I'm this close to moving back to Buttondown from Substack, but I really don't love the idea of paying $10/mo for 80% of the functionality I've come to rely on with Substack…
Things like Notes and Threads make me not want to use Substack anymore…
I've slightly changed my internal thinking about how I use my various places on the web and so far I'm super happy with it and have felt the urge to actually post, blog, and link more. The eternal question is how long that urge sticks…
Sounds like Bob Odenkirk might show up in S2 of The Bear.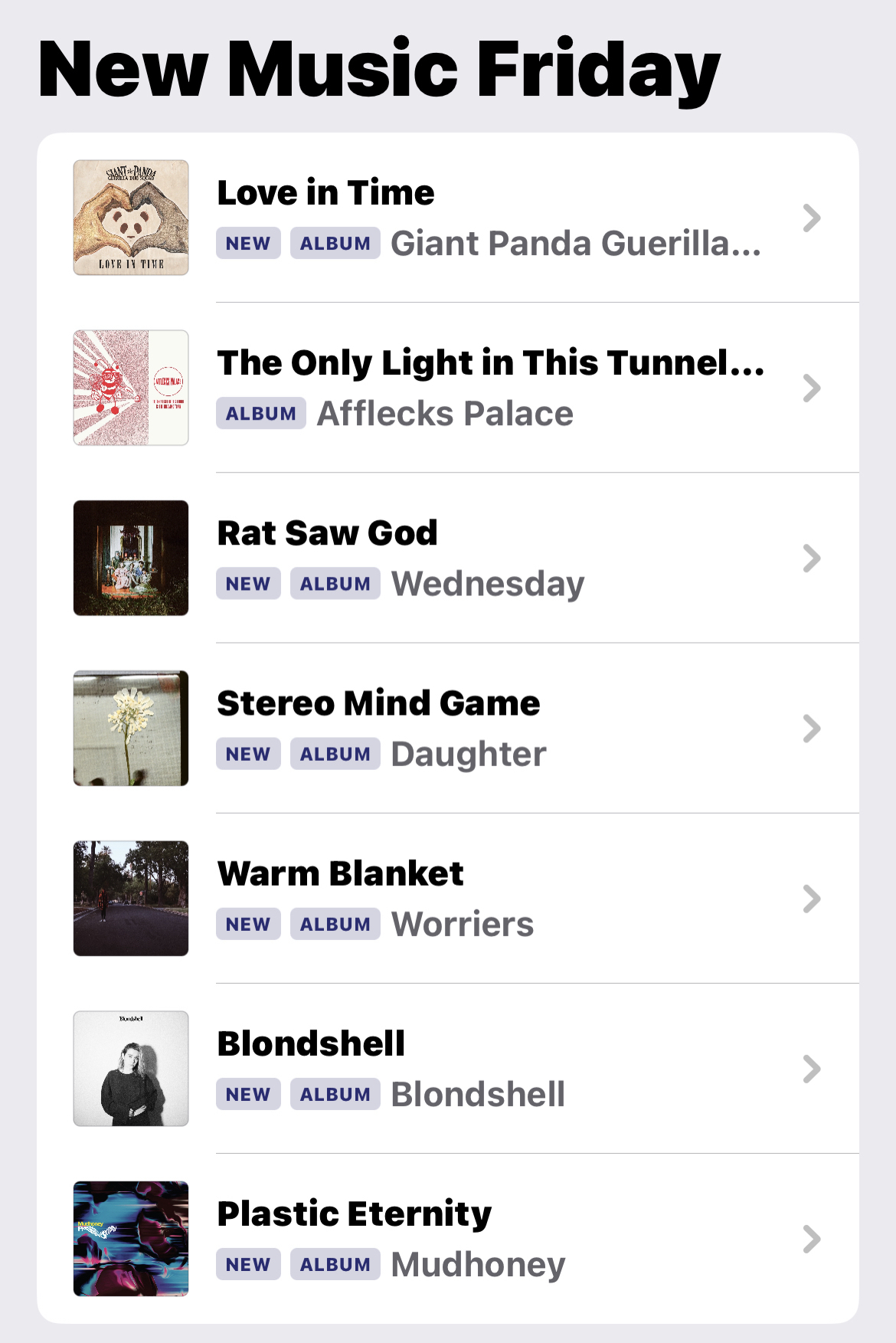 Updated The Independent Variable so it matches and aligns a bit better with foofaraw.
Little zine shop set-up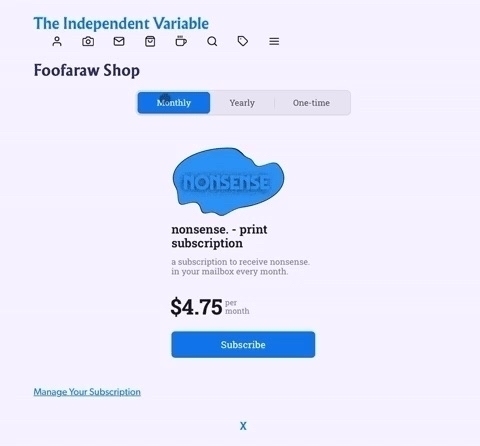 It's pretty amazing how easy it is to set-up Stripe to sell stuff. Being able to embed something like this on my site is incredible.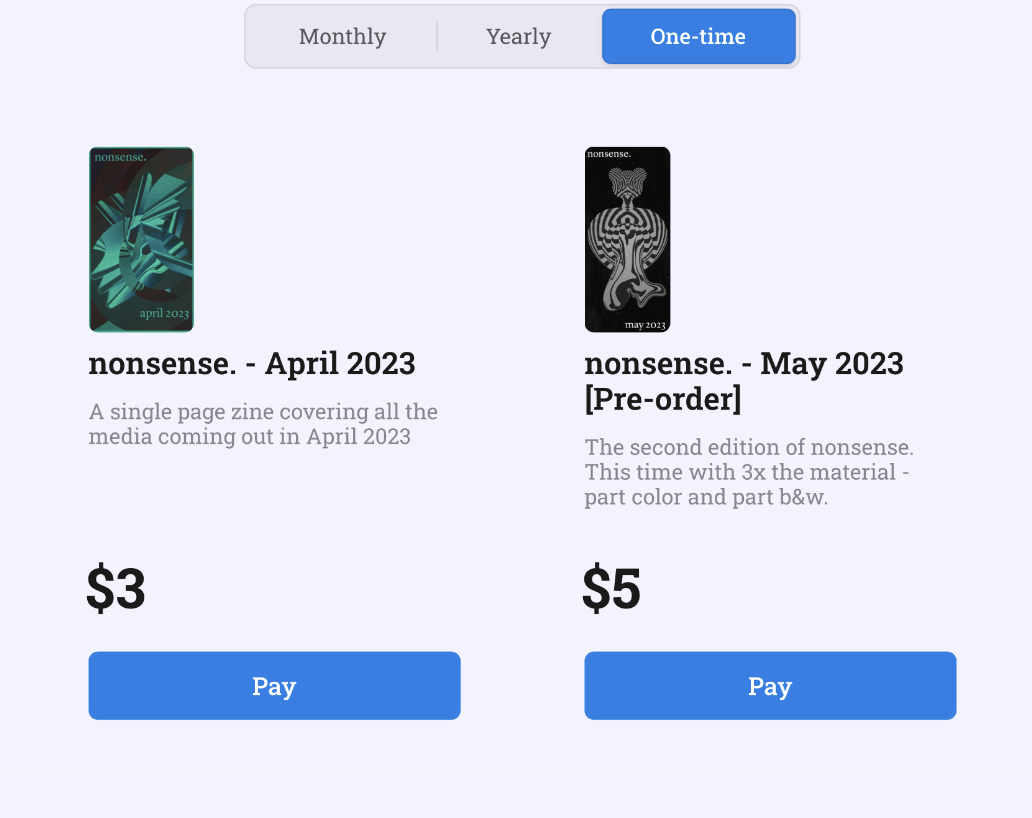 Quality isn't quite where I wanted to be, especially considering it ended up costing more than I planned. Still super satisfying to have a little zine I made in my hand. Three more left. If ordered after 12:00 tomorrow it'll go out Monday when I'm back from Portland.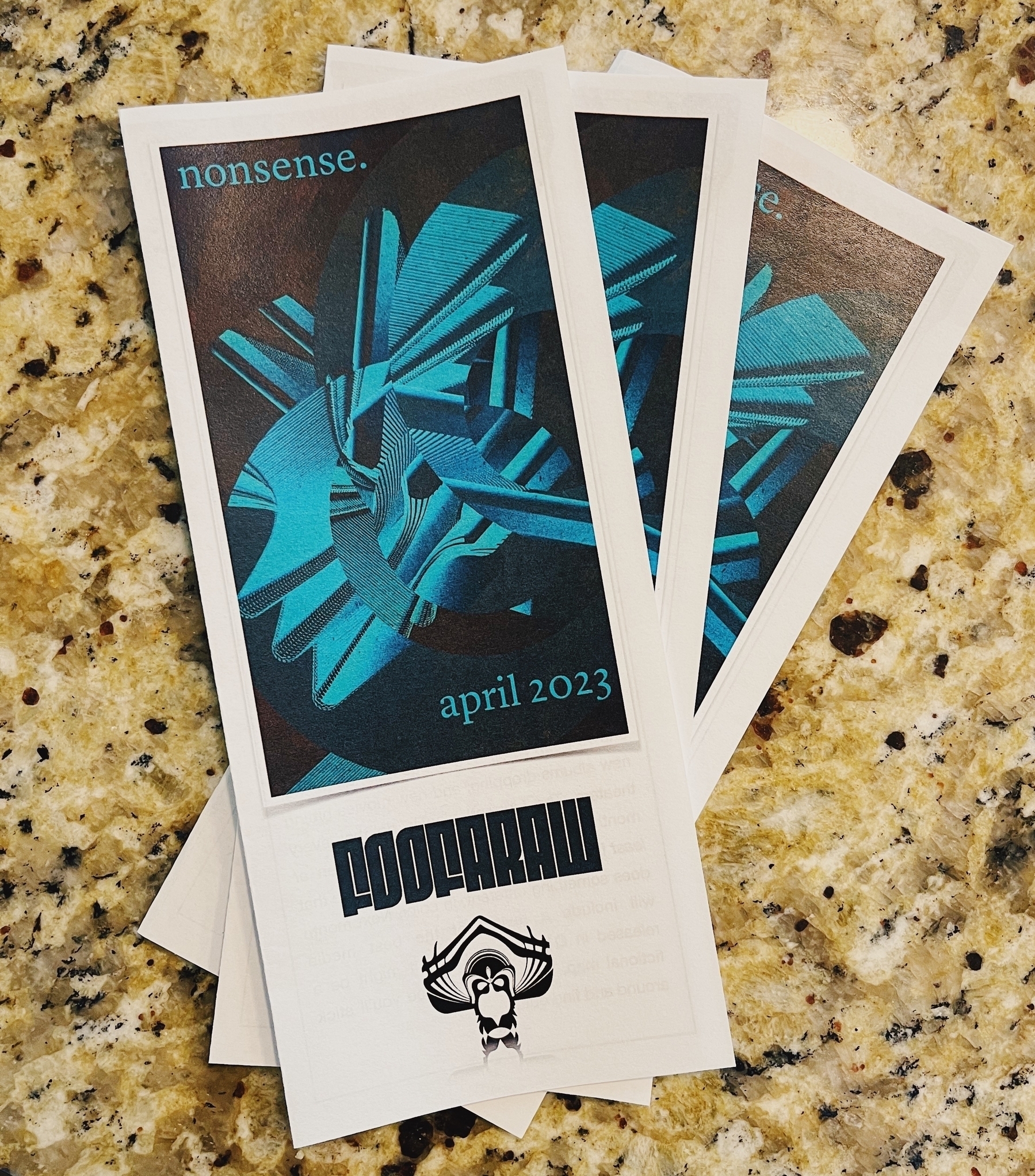 An Irish stout for the occasion 🍻☘️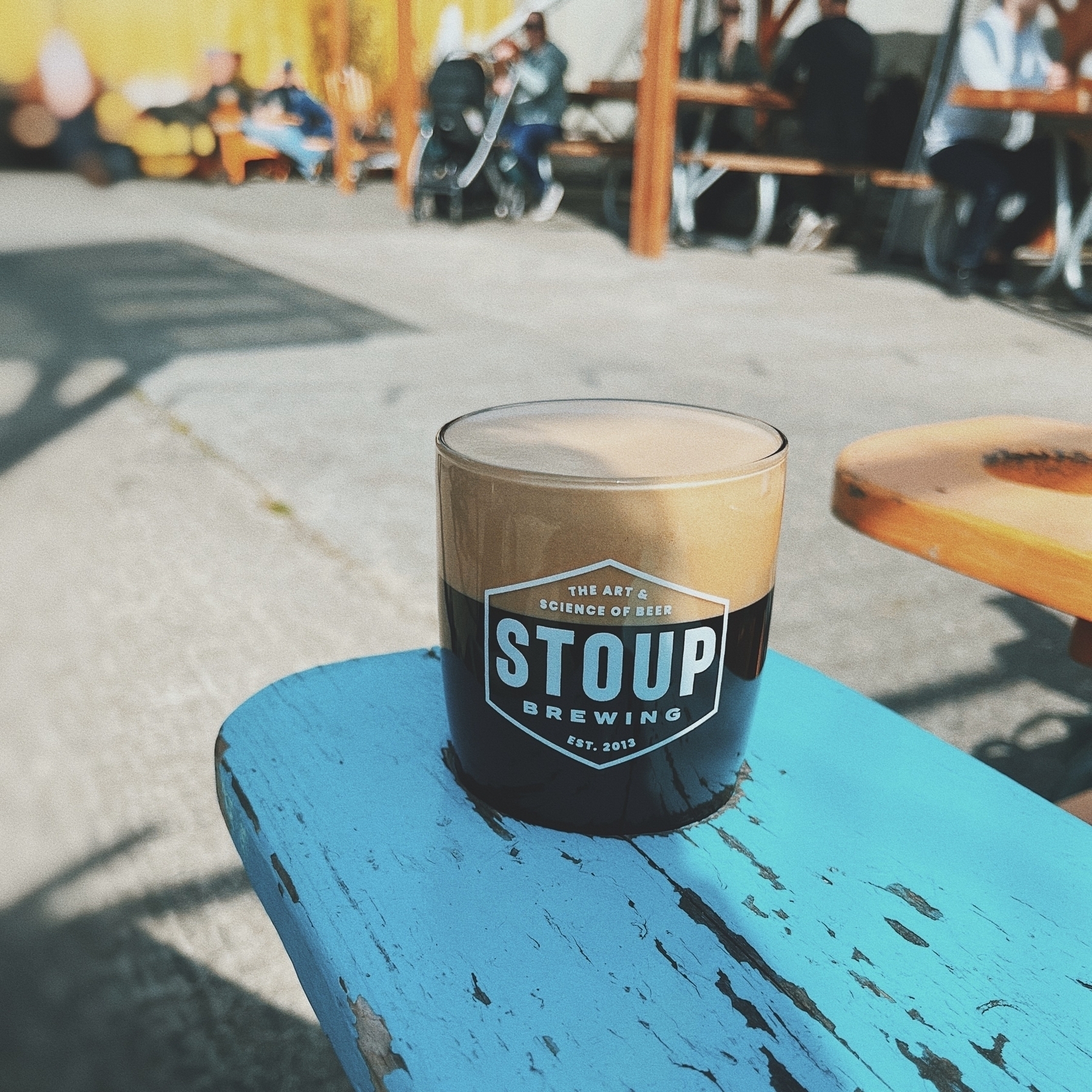 More Than ThisThe Luka State⭐️⭐️⭐️⭐️…
A Fistful of PeachesBlack Honey⭐️⭐️⭐️⭐️…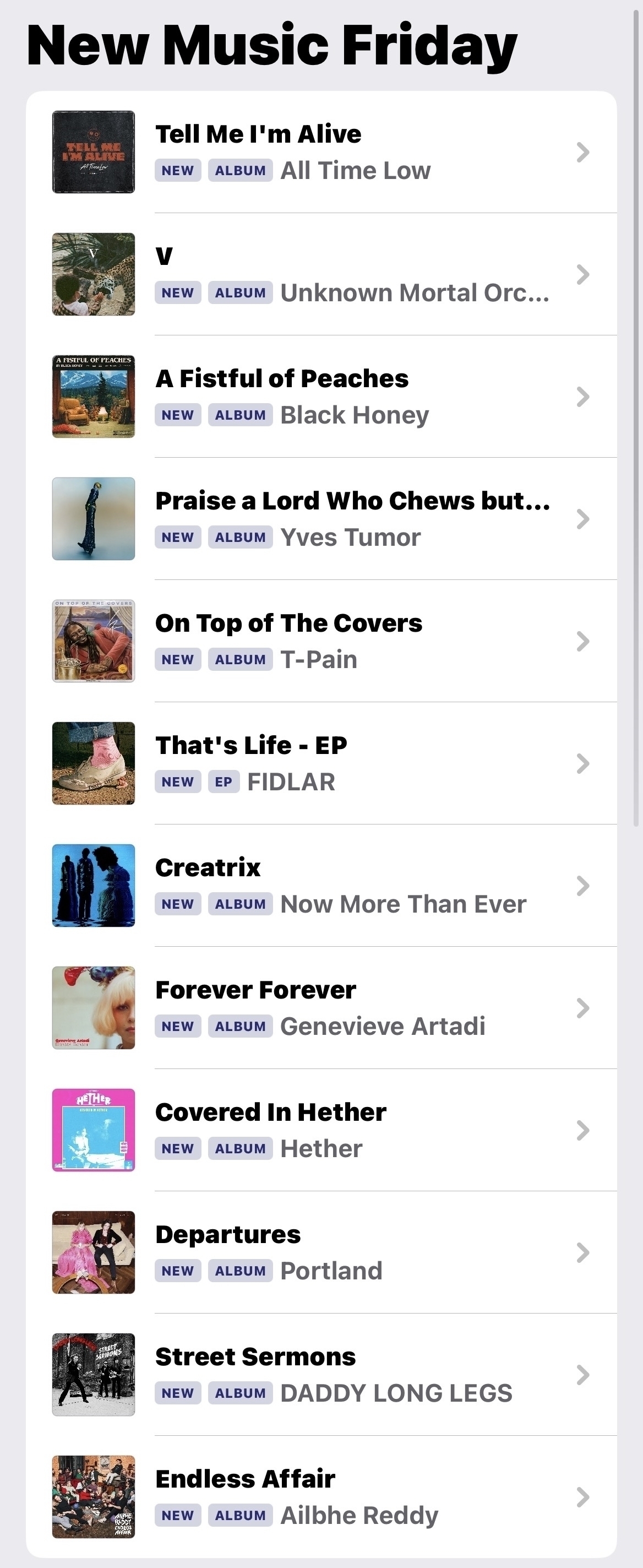 Alright last zine related thing I'll post for a little bit. Starting to work on a "proof of concept" issue (pulling Year in Review type posts) and created a cover for it. If you have any 2022 year in review type stuff you'd be cool with me including to fill pages, let me know.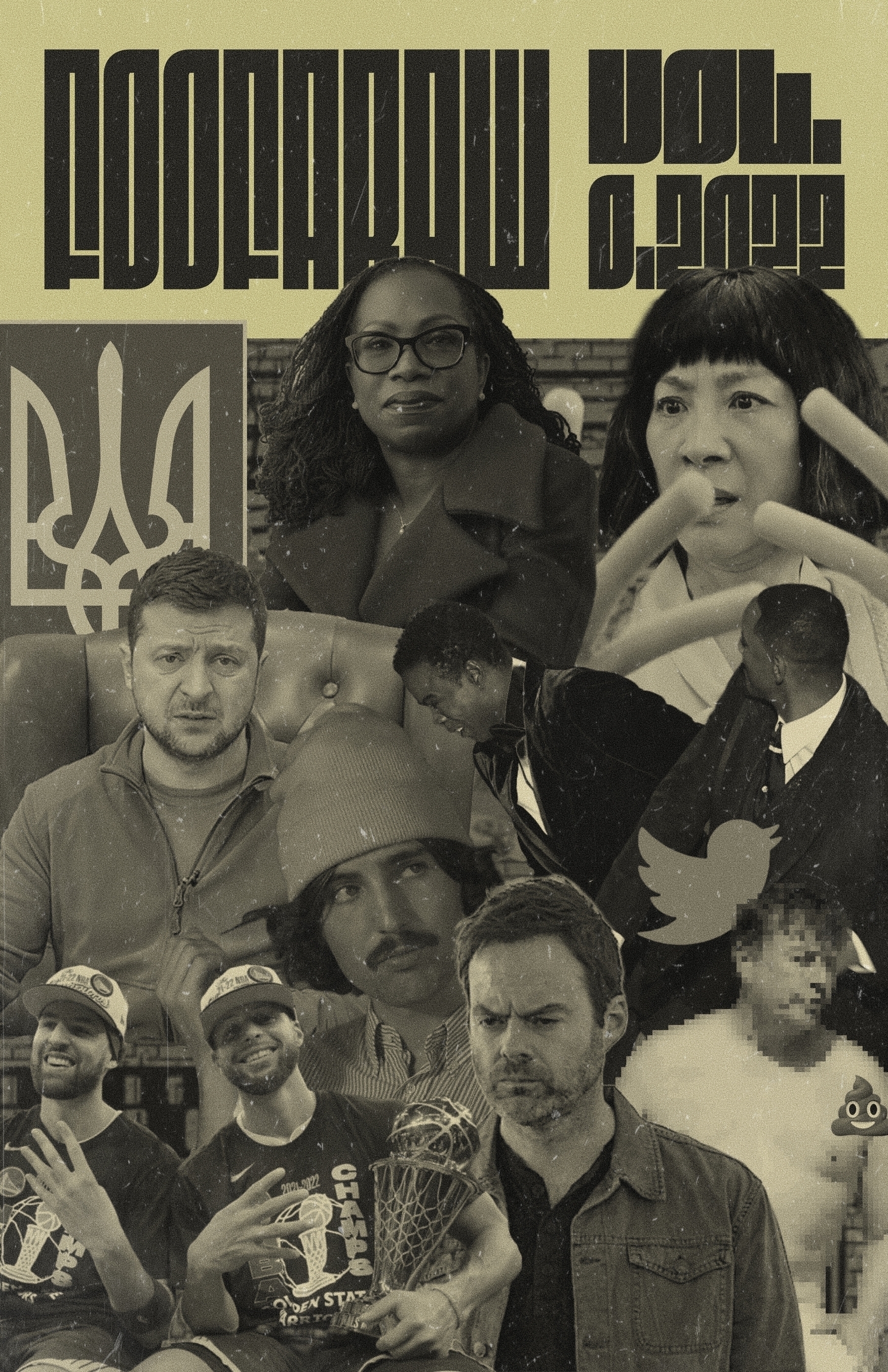 On Coruscant, former Imperials find amnesty in the New Republic.…
Dabbling a bit with my news designs again for my newsletter: foofaraw - the news. Wrote a crappy explainer with this one too.